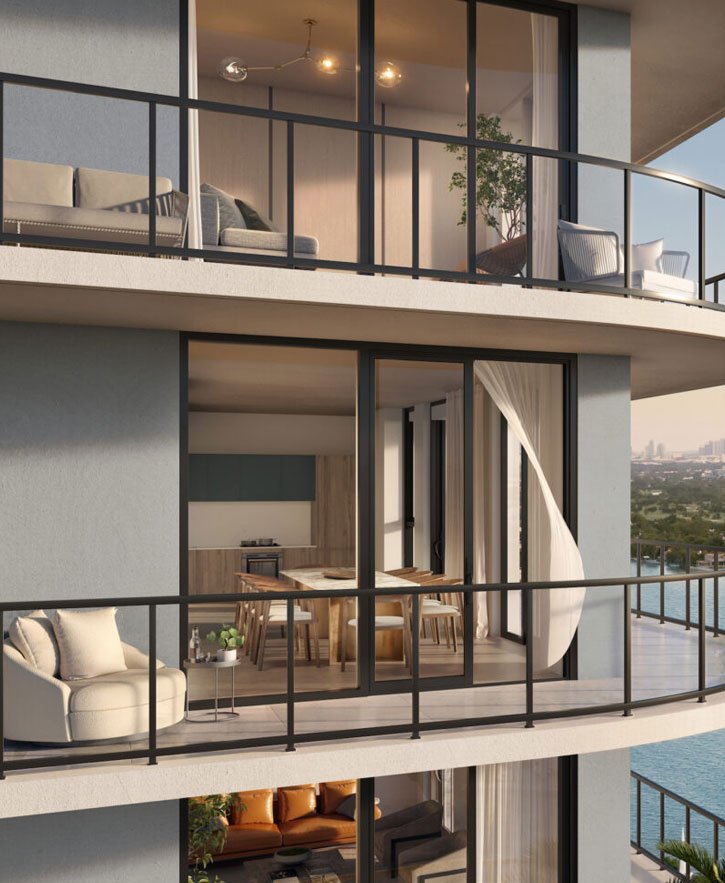 72 Park Miami Beach
72 Park delivers elegance to the relaxed beachfront neighborhood of Miami Beach, with 22 stories of modern residences that look out above it all, offering unobstructed views through gleaming floor-to-ceiling glass windows of the Atlantic Ocean, Intracoastal Waterways, and the downtown Miami skyline.
With over 64,000 square feet of breathtaking amenity space, this Miami Beach condo building offers resort-style experiences for entertaining, lounging, and ultimate relaxation featuring a 150-foot pool overlooking the ocean complete with cabanas, chaise lounges, and towel and drink service. Furthermore, the ground-floor gourmet restaurant, Roberta's, is imported from Brooklyn by Michelin-star chef Carlo Mirarchi.
To top it all off, a 72 Park Miami condo is an excellent investment opportunity as this is one of the few Miami Beach condominiums allowing for short-term rentals.
Miami Beach Living. Redefined.
72 Park's location offers something we've all been craving — a perfect mix of Miami's unique joie de vivre and a relaxed lifestyle. 72 Park is perfectly poised on the north end of Miami Beach in the heart of a laid-back beach community with easy access to the city's vibrant urban energy.
As an exclusive perk, residents of 72 Park will enjoy complimentary access to the nearby Miami Beach Tennis Center and Normandy Shores Golf Club.
Additionally, residents will be within a short walk to beach volleyball courts, jetski and kayak rentals, a farmers market, live music at the Miami Beach Bandshell, and an abundance of restaurants, cafes, and bars. By car, 72 Park connects easily to Bal Harbour, South Beach, Downtown Miami, and the Miami International Airport.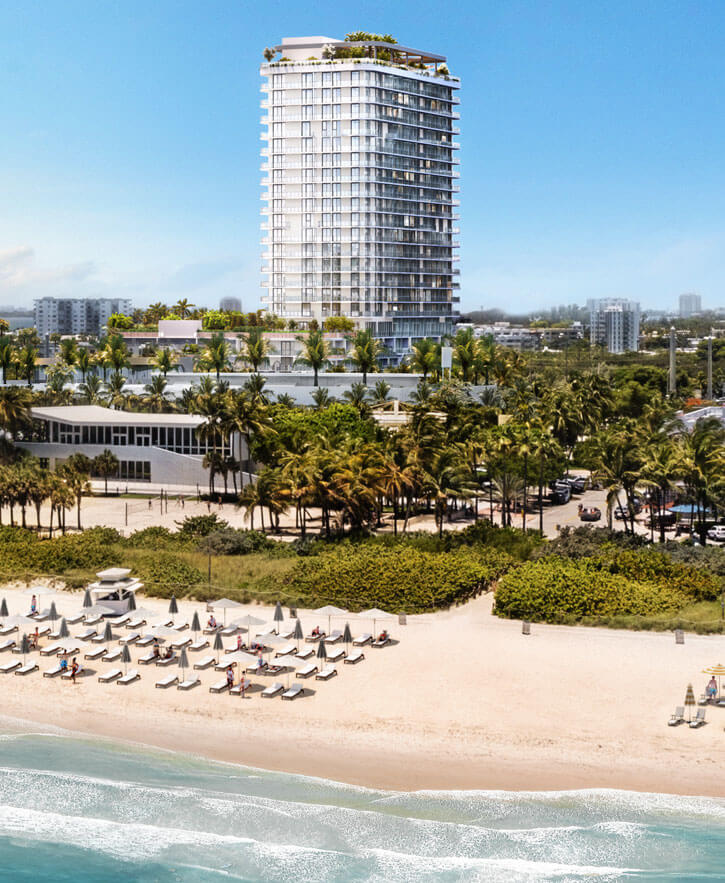 Project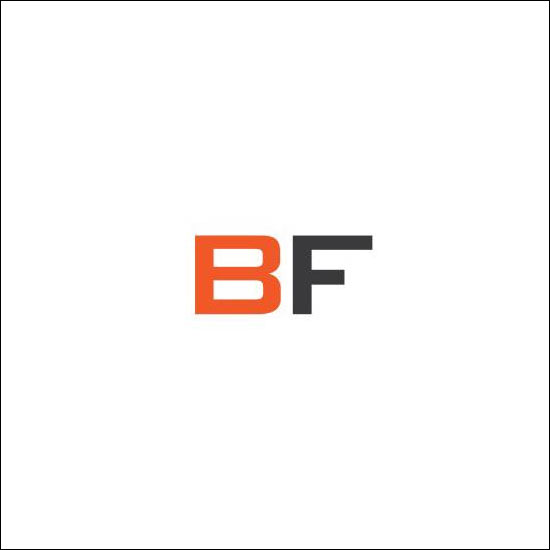 Architect
Celebrated architect, Built Form, has successfully combined boutique, complexity, and contemporary in this latest endeavor, 72 Park.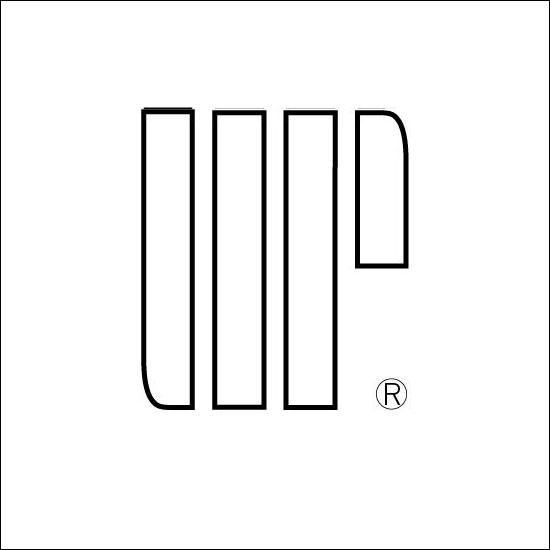 Designer
Urban Robot is internationally renowned for creating modern and sophisticated interiors. 72 Park Miami Beach is no exception, as it achieves the perfect blend of indoor and outdoor living by incorporating natural elements into the design.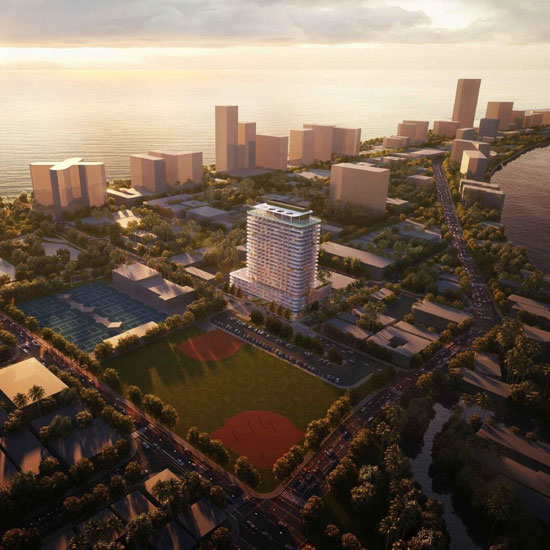 Location
With this stunning Miami Beach Location, 72 Park offers the best of both worlds. Experience the peace and tranquility of this oceanside community while still being connected to the city's vibrancy.